&times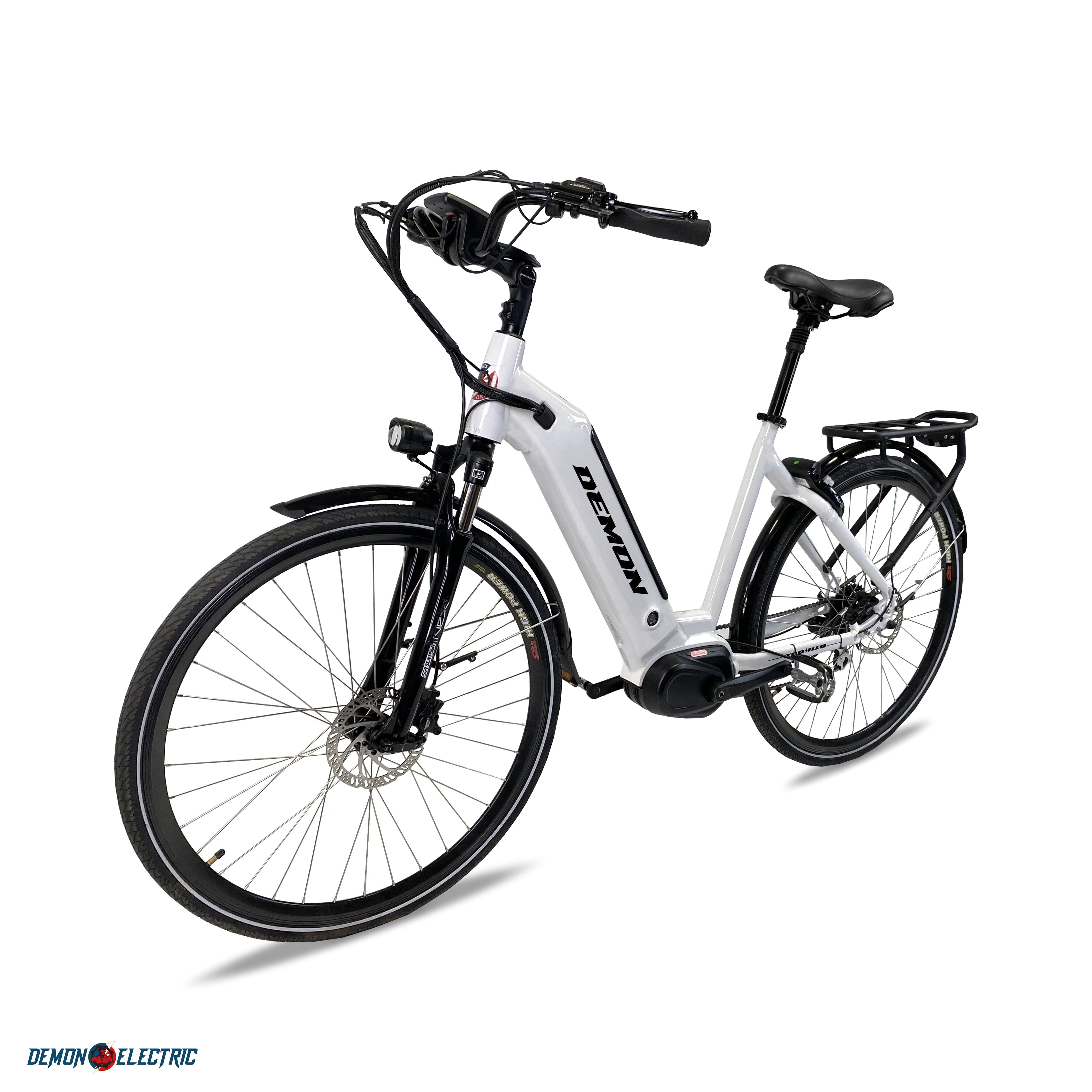 ALUMINUM ALLOY FRAME
Rust & corrosion resistant, our durable, lightweight frame was built to last and tough out the seasons. From summer, all the way to winter, our frames can withstand any condition. Resilient, heavy-duty and ready for anything.
BAFANG MOTOR
Industry leading motor with all the power necessary to propel you to your destination. Efficient and swift, Bafang's rear & mid-mounted brushless motors give you the confidence to boost your ride and daily commute to the next level.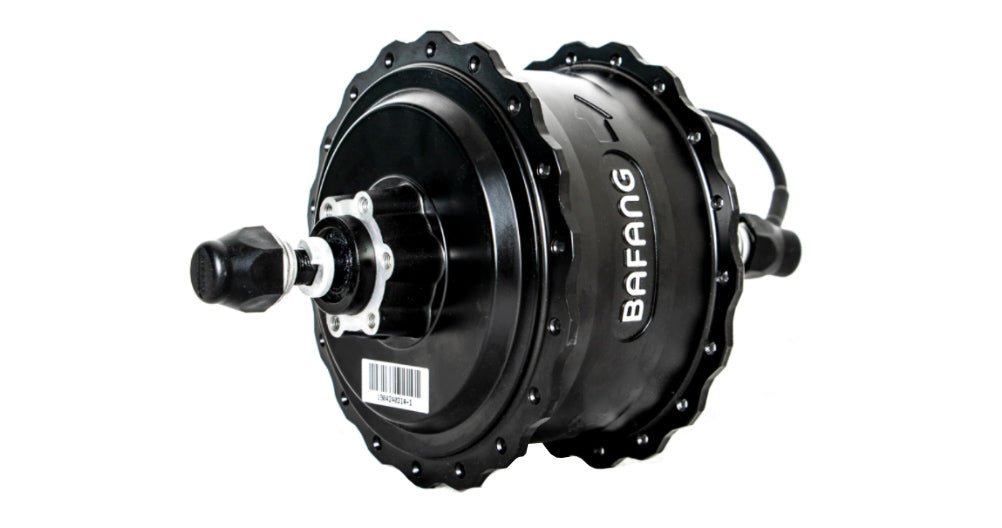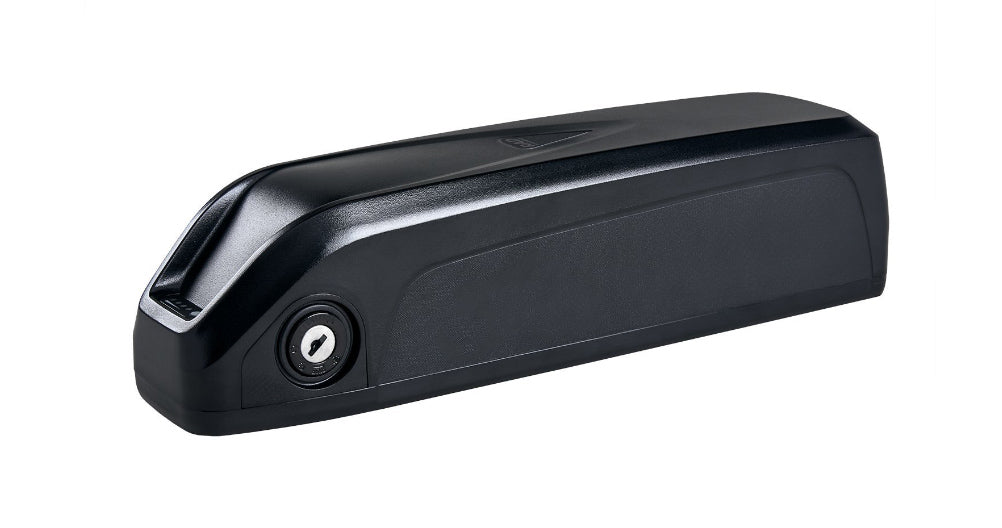 SAMSUNG BATTERY
Samsung's reliable quality makes their long lasting battery a lifesaver. Effortless design and easily removable, this lithium Ion battery can be charged anywhere, anytime. With a range of up to 70 Km, there's no ride these batteries can't handle. Cycle assured without worrying about a recharge.
LCD DISPLAY CONTROLLER
Demon's E-bike control hub is straightforward and simple to use. With a user friendly interface and uncomplicated design, Demon lets you curate your ride. From speed in KM, to trip time, Demon gives riders the command and control to facilitate their individual needs. Dictate your ride, your way.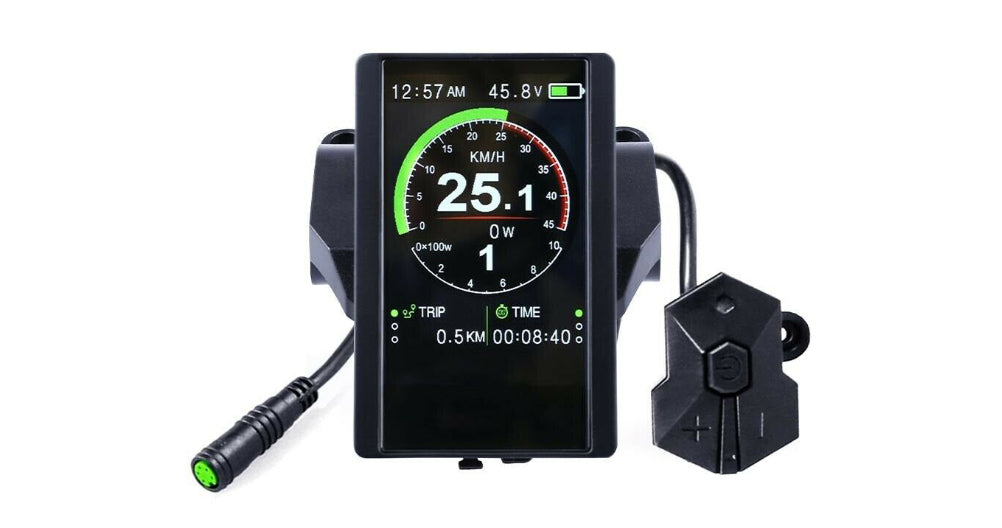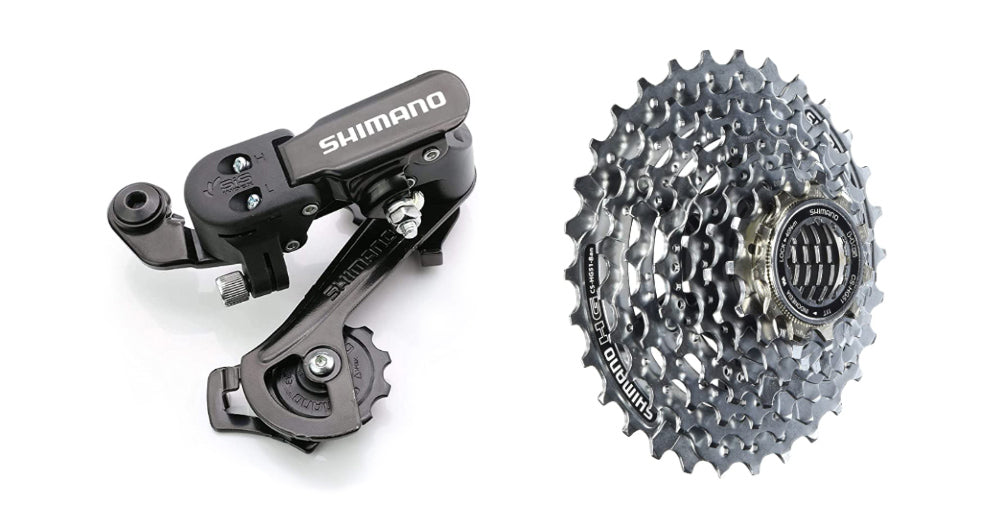 SHIMANO GEARS
Established in 1920 and a trusted staple in the riding community, Shimano is a brand that has guaranteed excellence for over 100 years. Lightweight and built to operate effortlessly under heavy loads, Shimano's smooth transitioning makes for an amazing every day, trustworthy derailleur.
TEKTRO BRAKES
Superior brakes with the goal of delivering the safest and best performing products in the world. Tektro's belief in human precision with the help of automated machines, ensures all Tektro brakes are made with extreme quality control, providing you with a safe and secure journey.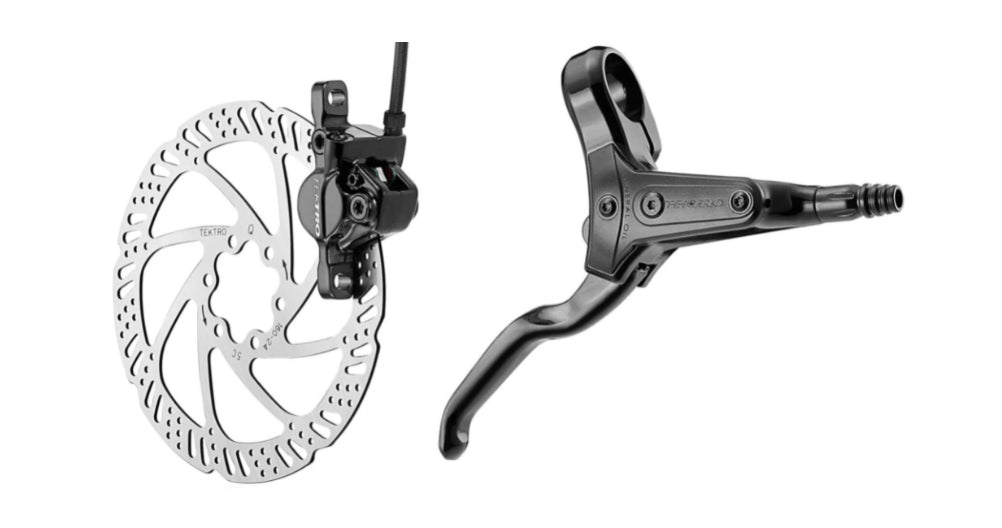 &times
POWER
---
MOTOR
Bafang M400 250W Brushless Central Motor
Battery
48V/13.4Ah Removable Li-ion Battery
Charger
AC 100V-240V 2 amps


SPEED
---
Drive Mode
Torque Sensor
Trigger Throttles 0-5 Levels

Brake
Tektro (HD-E350) Hydraulic Disc Brake
Tektro (MD-280) Mechanical Disc Brake (variant available)
Derailleur
Shimano ASLM310R8A for Acera 8 Speed
Gears
Shimano's Acera 8 Speed
COMPONENTS
---
Bike Weight
58 lbs (26.3 kg)
Chain
Rust Resistant Chain
Lights
Front/Rear LED Light
Handlebars
Promax Handlebars
Tires
Kenda 26" x 1.75" K924
Display
LCD Color Display
&times
MOTOR: Central Brushless motor. 250W output reaching top speeds of 25km/h

BATTERY: 48V / 13.4Ah with a 60-70km Range. This battery can be locked and unlocked by a key (2 included) and is easily removable without disconnecting any wires to facilitate charging.

GEARS: Shimano's Acera 8 Speed. Made with e-bikes in mind, built to support heavy loads.

BRAKES: Tektro M280 (Mechanical). Cable actuated mechanical disc brake, with linear pull brake levers.
CALIPER: 2 piece-Aluminium / Steel body with automatic Caliper Centering (A.C.C)

LCD CONTROLLER: 5 Speed Pedal Assist. Display can show Range, Trip in KM, Max Speed, Avg Speed, Trip Time

SUNTOUR SUSPENSION FORK: Hybrid crossfork designed for 700c wheels. 63mm of travel, 9x100m QR Axle, tapered steerer.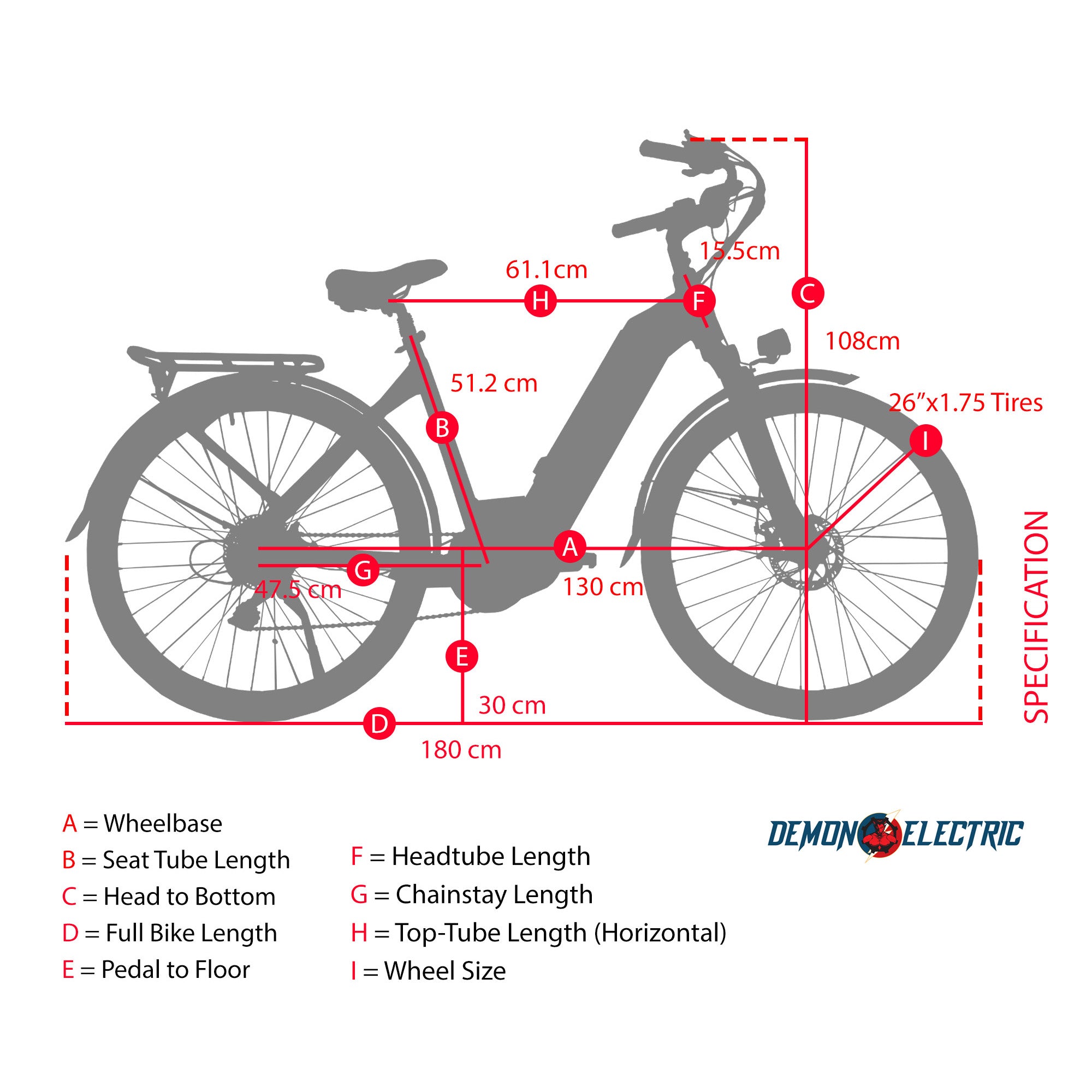 Customer Reviews
10/06/2023
Garen

Canada
No more stress
The Tronio electric bike has added a new level of convenience to my life. I no longer stress about traffic or parking when running errands around town. The bike's lightweight frame allows for easy maneuvering, and the motor provides that extra push when I need it. The battery charges quickly, and I appreciate the long-lasting power, giving me peace of mind during longer journeys. If you're in search of a convenient and practical mode of transportation, consider the Tronio electric bike.
10/06/2023
Lionel H.

Canada
Very sturdy
Tronio's electric bike is perfect for my urban lifestyle. It's lightweight and easy to maneuver through city traffic. The battery charges quickly, and I can easily cover 20+ miles on a single charge. Plus, the adjustable seat and handlebars make it comfortable for riders of all sizes. If you're looking for a reliable, eco-friendly ride, the Tronio is a great choice.
08/28/2023
Dennis F.

Canada
Loving it!
As someone new to electric bikes, the Tronio commuter model has been an ideal starting point. The battery range covers my daily round-trip with juice to spare, so I don't have to worry about charging constantly. The step-through frame design is practical, and the bike handles well in traffic. The electric assistance is gentle yet effective, helping me maintain a comfortable pace without feeling rushed. All in all, the Tronio offers a dependable and accessible electric biking experience.
Comfortable ride
Comfortable to bike around Toronto. The hydraulic disc brake helps make the braking smoother which comes in handy during the city's rush hours.
08/25/2022
Dave T.

Canada
5 stars for the Tronio
I hadn't been on a bicycle in 3 or 4 decades when @NewmarketCycles came to town (that's Newmarket, Ontario,Canada by the way) and I decided to check out their loaner bikes. I borrowed a Demon Electric 'Escape' model from them, rode it around the local bike trails for a couple of weeks and was sufficiently impressed that I purchased a 'Tronio' model from Demon Electric shortly thereafter. The bike mechanic who put it together for me was pleasantly surprised at the quality of the build from the factory as there was very little adjustment required once it was assembled. The 'Escape' is a 500 watt direct drive rear hub motor model with cadence sensor pedal assist. I found this to be somewhat jerky on start-ups and, while it's definitely something that would improve with practice, I opted for the 'Tronio' with its mid-mount motor and torque sensor pedal assist. The mid-mount motor drives the chain and engages the rear cassette, providing a much smoother ride with less abrupt start ups. I was initially a little concerned that the 250 watt motor on the 'Tronio' might not be sufficient but that has not proven to be the case. It takes hills with ease. With 5 levels of pedal assist and 7 gears available one can easily tailor the effort required to ride it – anywhere from doing all the work themselves to get a full workout to having the motor do all the work to get an effortless leisurely ride. I tend to use it somewhere in between. Obviously, the more work the rider does, the longer the battery lasts between charges. I find a 20 km ride usually depletes it by about 10 or 12% the way I ride it. Having ridden it for a couple of hundred kilometers now, my only quibble is with the seat. As one who is used to sitting in comfortable chairs I find that after about 20 kilometers the seat becomes excruciatingly uncomfortable and I plan on changing it in the near future. But that's just me; not a fault with the bike. All in all I'm totally satisfied with my purchase and would not hesitate to recommend the Tronio to anyone looking for a versatile electric road bike. Five stars.
Great bike! Like the distance it goes on one charge. As long as you use the pedal assist as intended, you can go further than the 72K advertised distance. Obviously, the more the battery assist kicks in, the more power is consumed.

Haa
The helmet fits well. It's not noticeably heavier than my previous helmets the audio volume could be louder, but it's probably safer this way. The lights work well. Stays charged for at least 10 hours of riding.


TsLilly
Great little helmet that broadcasts your presence on the road!


Robert Galida