&times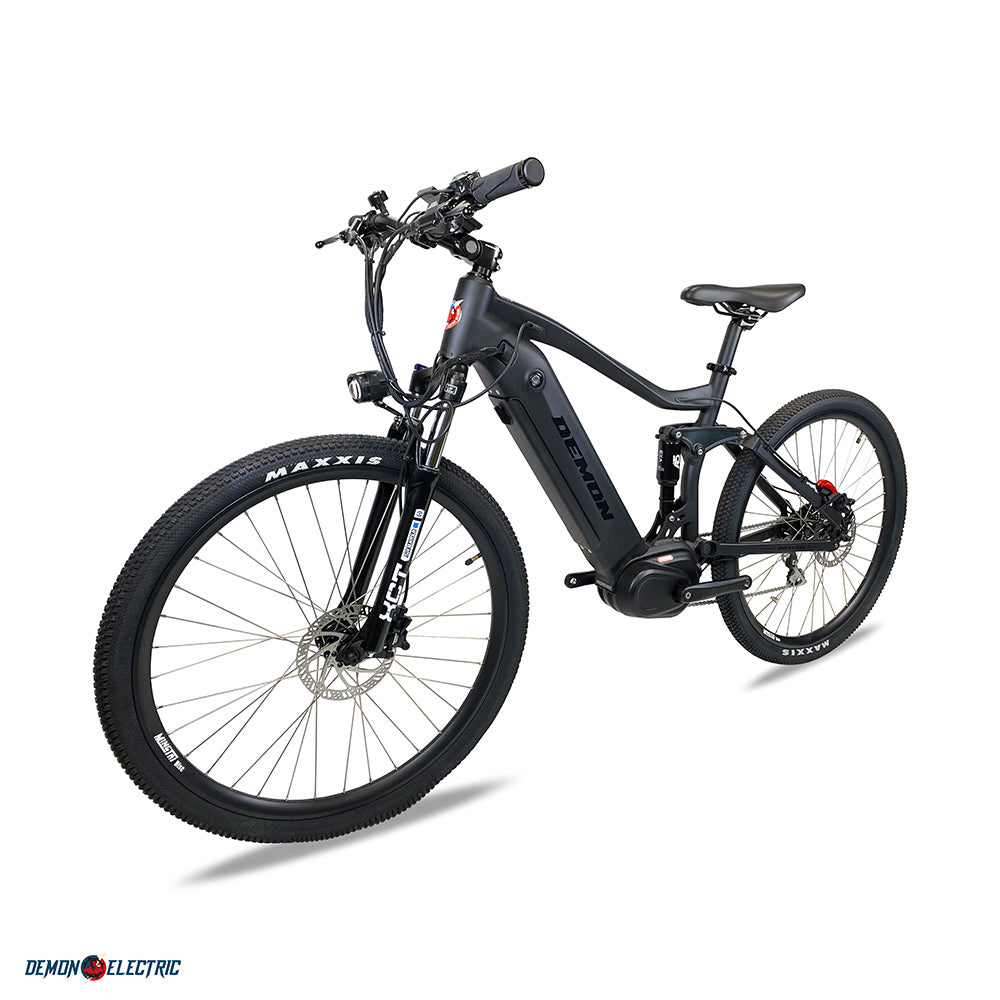 ALUMINUM ALLOY FRAME
Rust & Corrosion resistant, our durable, lightweight frame was built to last and tough out the seasons. From summer, all the way to winter, our frames can withstand any condition. Resilient, heavy-duty and ready for anything.
BAFANG MOTOR
Industry leading motor with all the power necessary to propel you to your destination. Efficient and swift, Bafang's rear & mid-mounted brushless motors give you the confidence to boost your ride and daily commute to the next level.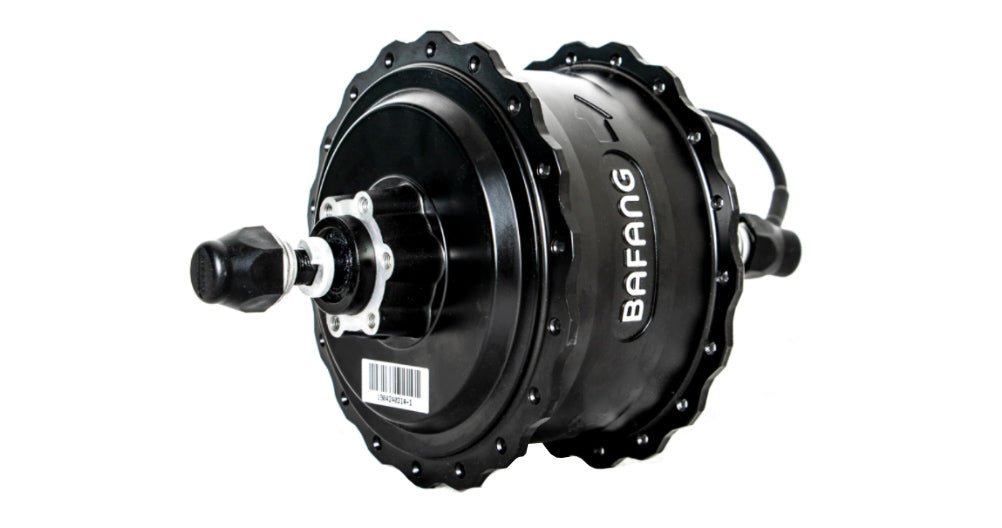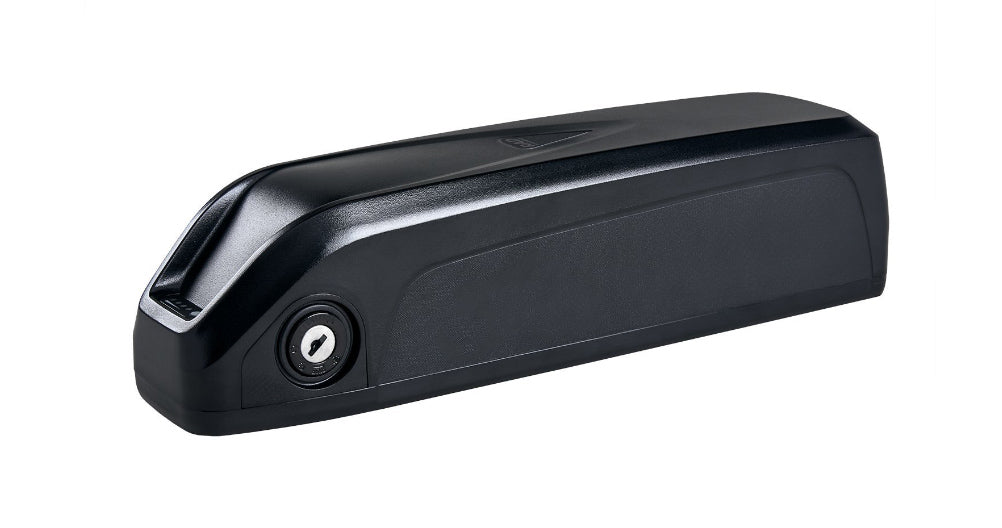 SAMSUNG BATTERY
Samsung's reliable quality makes their long lasting battery a lifesaver. Effortless design and easily removable, this lithium Ion battery can be charged anywhere, anytime. With a range of up to 70 Km, there's no ride these batteries can't handle. Cycle assured without worrying about a recharge.
LCD DISPLAY CONTROLLER
Demon's E-bike control hub is straightforward and simple to use. With a user friendly interface and uncomplicated design, Demon lets you curate your ride. From speed in KM, to trip time, Demon gives riders the command and control to facilitate their individual needs. Dictate your ride, your way.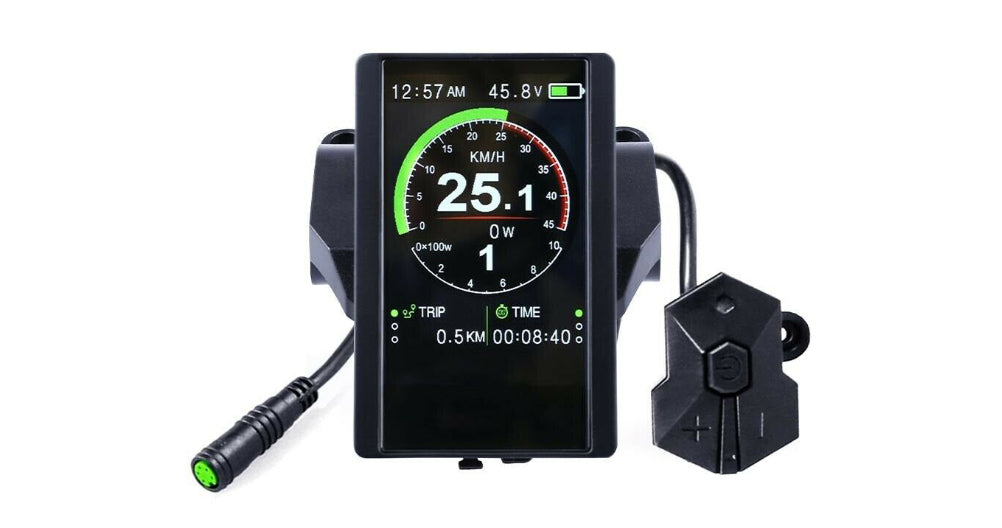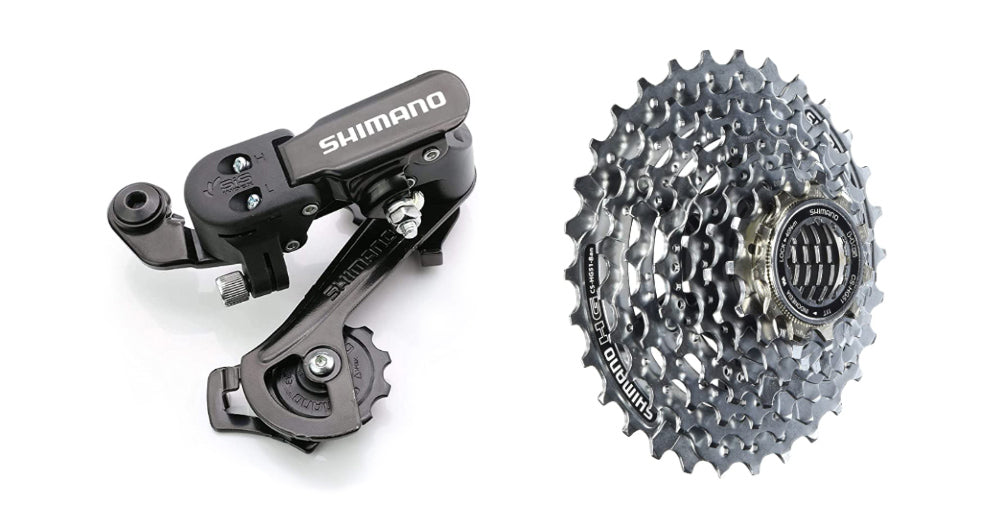 SHIMANO GEARS
Established in 1920 and a trusted staple in the riding community, Shimano is a brand that has guaranteed excellence for over 100 years. Lightweight and built to operate effortlessly under heavy loads, Shimano's smooth transitioning makes for an amazing every day, trustworthy derailleur.
TEKTRO BRAKES
Superior brakes with the goal of delivering the safest and best performing products in the world. Tektro's belief in human precision with the help of automated machines, ensures all Tektro brakes are made with extreme quality control, providing you with a safe and secure journey.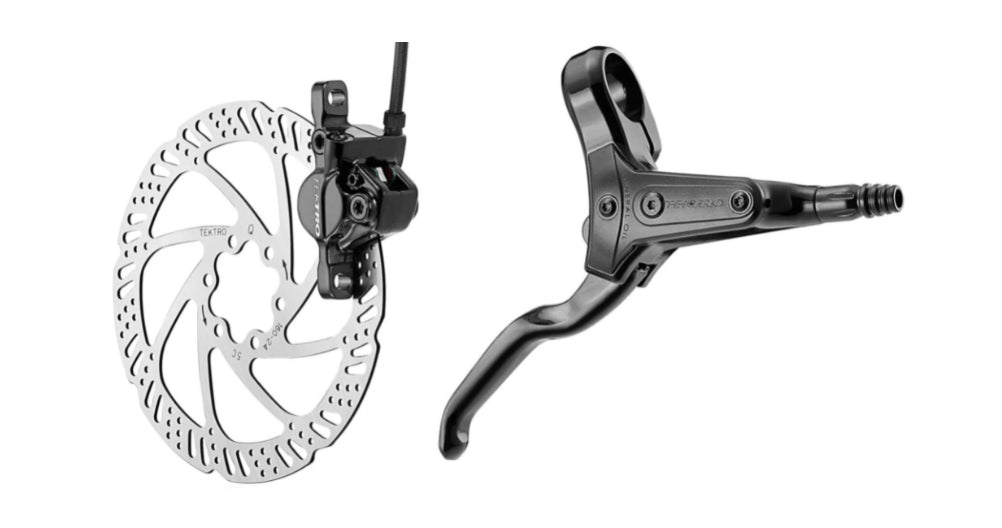 &times
POWER
---
MOTOR
48V 350W Bafang M400 Center Motor
Battery
48V/13.4Ah Removable Li-ion Battery
Charger
AC 100V-240V 2 amps


SPEED
---
Drive Mode
Torque Sensor
Trigger Throttles: 0-5 Levels
Brake
Tektro (HD-E350) Hydraulic Disc Brake
Derailleur
Shimano Acera 8 Speed
Gears
Shimano's Acera 8 Speed
COMPONENTS
---
Bike Weight
59 lbs (26.8 kg)
Lights
Battery Powered Front Light, Seatpost Mounted Rear Light
Handlebars
Promax Handlebars
Tires
Maxxis 27.5" x 2.1"
Display
LCD Color Display
&times
MOTOR: Central Brushless motor. 350W output reaching top speeds of 32km/h

BATTERY: 48V / 13.4Ah with a 50-60km Range. This battery can be locked and unlocked by a key (2 included) and is easily removable without disconnecting any wires to facilitate charging.

GEARS: Shimano's Acera 8 Speed. Made with e-bikes in mind, built to support heavy loads.

BRAKES: Tektro HD-E520 (Hydraulic). Open system, dual piston, sensor control design
Caliper: Forged Aluminum body.

COLOUR LCD CONTROLLER: 5 Speed Pedal Assist. Display can show Range, Trip in KM, Max Speed, Avg Speed, Trip Time

SUNTOUR XCT SUSPENSION FORK: Hybrid crossfork designed for 700c wheels. 63mm of travel, 9x100m QR Axle, tapered steerer.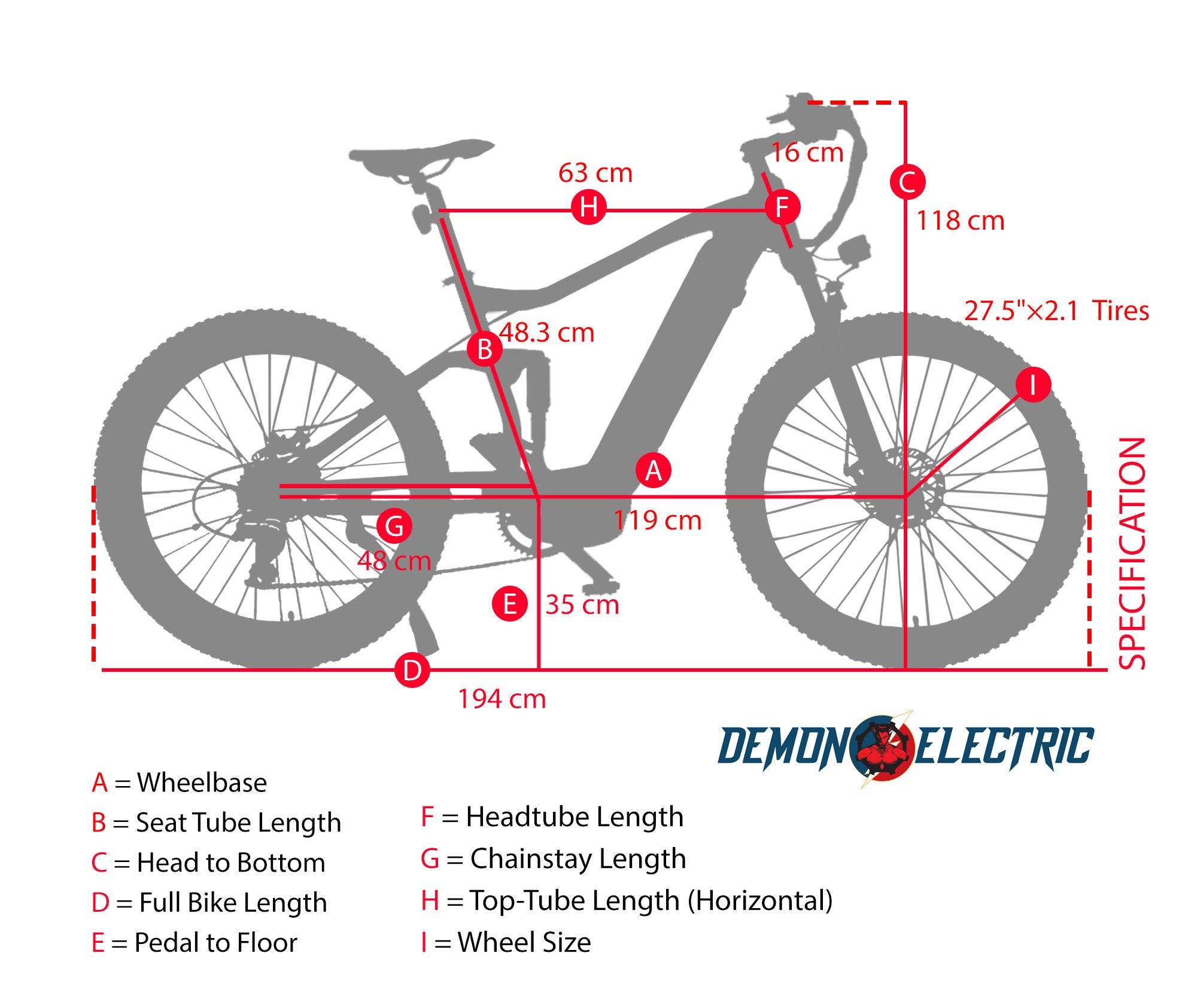 Customer Reviews
10/06/2023
Max

Canada
Awesome Electric Mountain Bike!
I recently got my hands on this electric mountain bike, and I must say, it's been a game-changer! Living in Canada, you know we've got some serious trails, and this bike tackled them like a champ. The electric assist feels like a gentle push from a biking buddy, making those uphill climbs a breeze. One of the standout features is the long-lasting battery. I've gone on extended rides without worrying about running out of juice. Plus, the bike's durability gives me peace of mind on rough terrains. In summary, if you're looking for an e-mountain bike that's both reliable and fun, this one's a no-brainer. It's become my trusty sidekick on the trails, and I couldn't be happier with it!
10/06/2023
Kyan

Canada
It's like having the power of the Rockies at your fingertips!
Wow, I can't believe how much fun I'm having with this electric mountain bike! Living in Canada means we've got some amazing trails, and this bike has become my new adventure buddy. The pedal-assist feature makes those steep climbs feel like a breeze, and I can explore longer and farther than ever before. Plus, the eco-friendly aspect is a big win for our beautiful Canadian landscapes. Whether you're a seasoned rider or a newbie like me, this electric mountain bike is a game-changer.
08/28/2023
Conrad

Canada
Tears these mountains apart
The Outlaw has revitalized my love for biking in the mountains. The electric assistance is a true game changer during long rides, making uphill climbs feel like a breeze. While I was initially concerned about the added weight of the battery, it's been well-balanced and doesn't hinder the bike's performance. The tires offer a good grip on various terrains, and the responsive brakes add a sense of security on downhill sections. If you're seeking an electric bike that complements your outdoor lifestyle, this one ticks the boxes. Helps that it looks badass too.
Problem solver
The Outlaw mountain e-bike solved my long-term problem with uphill climbing as an amateur cyclist. Before purchasing the Outlaw, I struggled with uphill climbs, and it took the enjoyment out of mountain biking for me. Ever since buying the Outlaw, it has made my uphill climbs a breeze! The 350W central motor and the 8-speed gear is what helps fulfill my passion for mountain biking.
10/04/2022
Marshall T.

Canada
Packs a punch!
This bike has taken me through lots of trails this summer and I can say that this is worth it. It's a bit pricey but boy is it worth it! These guys are super responsive, packaging is great too
Great bike! Like the distance it goes on one charge. As long as you use the pedal assist as intended, you can go further than the 72K advertised distance. Obviously, the more the battery assist kicks in, the more power is consumed.

Haa
The helmet fits well. It's not noticeably heavier than my previous helmets the audio volume could be louder, but it's probably safer this way. The lights work well. Stays charged for at least 10 hours of riding.


TsLilly
Great little helmet that broadcasts your presence on the road!


Robert Galida